---
◄ Newer
-
Older ►
ABCOA
(2021)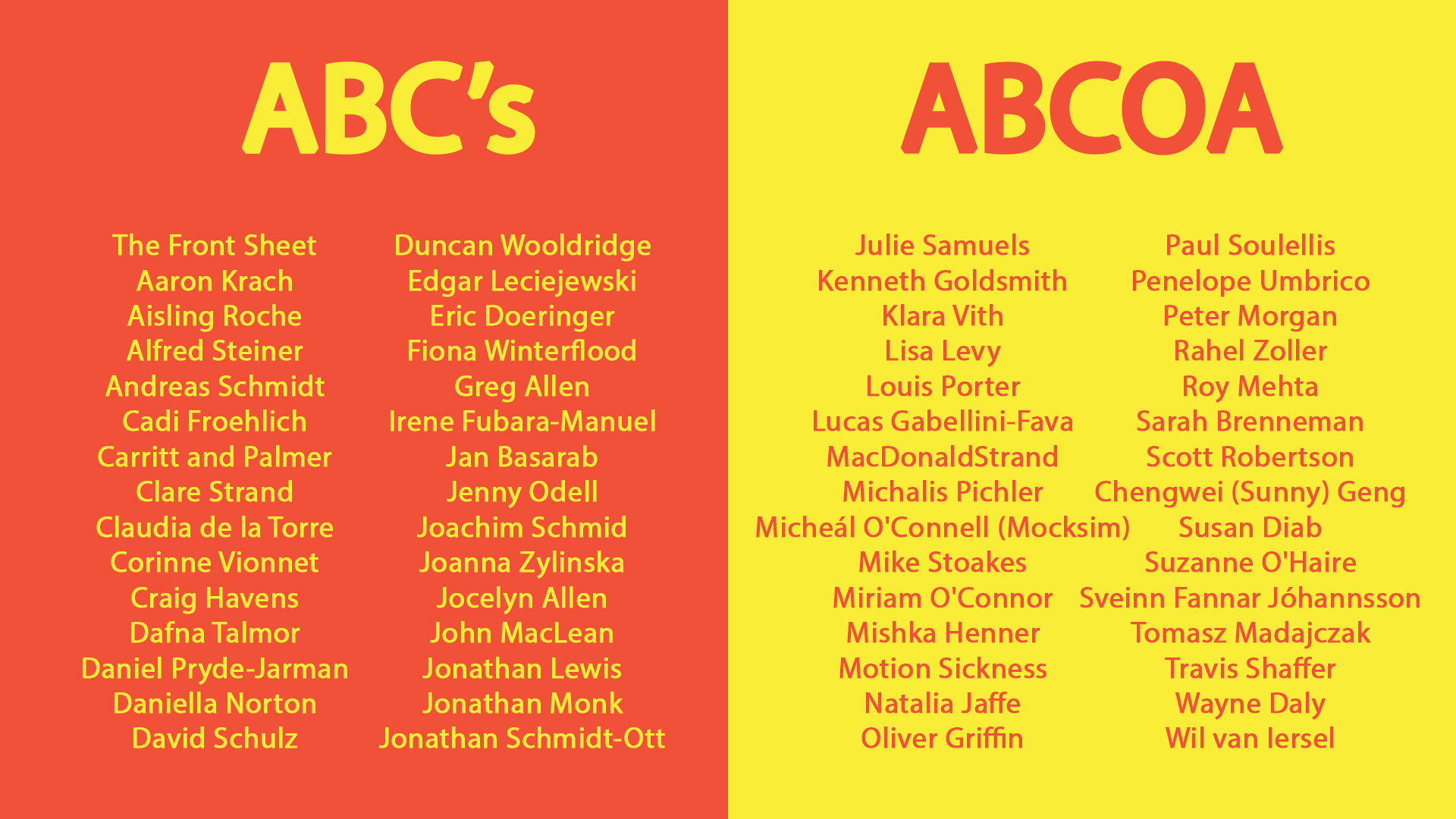 ABC Artists' Books Cooperative invited interested and interesting friends, and even frienemies, to contribute to this superb project. Each participant supplied a Certificate of Authenticity (CoA) but with the CoA itself being the artefact. In other words, each document referenced itself.
An ABC Artists' Books Cooperative project. Initiator: Micheál O'Connell.
Details: 60 loose sheets, A4, 80gsm, non-archival paper and not printed at full-bleed. Note that ABCOA is produced and shipped in the spirit of low-tech, or the mail art tradition. The standard envelope may become marked or slightly tattered in transit, and that is seen as part of the project's charm. See
online documentation of ABCOA
. Price with p&p €30.00.